Burgas Municipality starts implementation of project "Digital Blue Economy and Innovation Acceleration Network"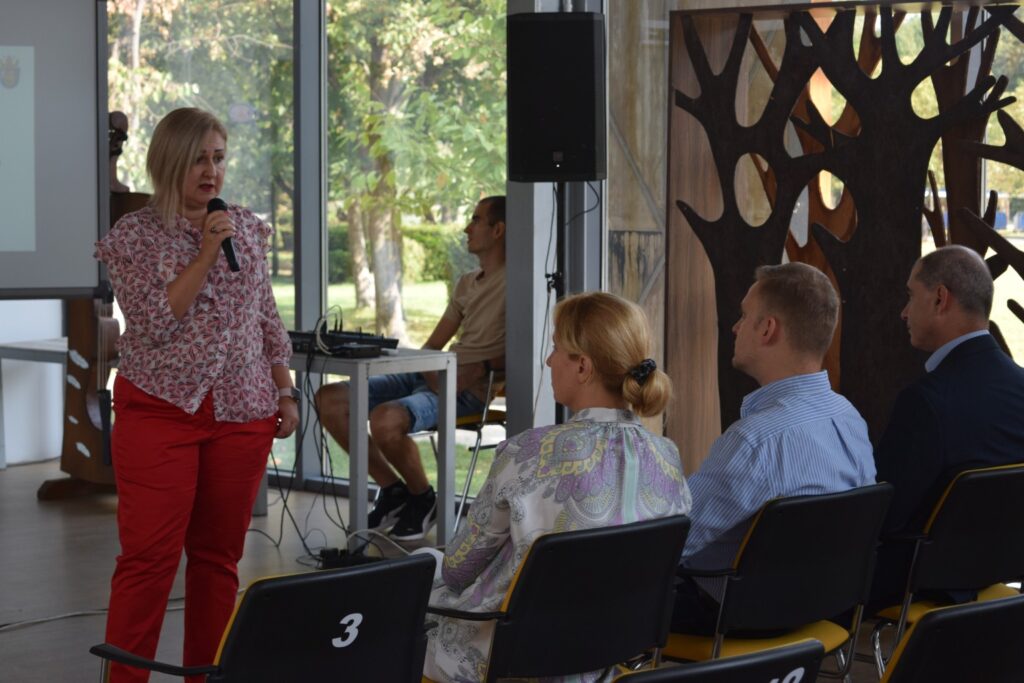 The Municipality of Burgas launched the implementation of the "Digital Blue Economy and Innovation Acceleration Network" project as the host of the initial partner meeting in the initiative.
The project idea is based on the concept of creating a regional network for accelerating blue growth – an ecosystem that supports existing and emerging enterprises (startups) and initiatives in the sectors of the blue economy and is in sync with the goals set by the Municipality of Burgas to promote innovation and digitization and capacity building to accelerate blue growth.
Burgas Municipality is the leading partner and coordinator of the project and will implement it together with the partners – Southeast Digital Innovation Hub – Burgas, State Agrarian University – Odessa, Ukraine and Center for International Business and Economy – Tbilisi, Georgia.
Within the framework of the project, a regional strategy of the Black Sea region for blue economy and smart specialization with local action plans will be developed.
It is planned to develop digital training modules to increase the capacity of SMEs and entrepreneurs in the field of the blue economy and conduct hybrid (digital and face-to-face) training campaigns.
Another key activity of the project implementation is the holding of local competitions for blue innovations and two-day hackathons in each of the partner cities – Burgas, Odessa, Batumi. A BlueEcoMar website and mobile application will be developed, which aim to help SMEs and start-ups from Ukraine, Bulgaria and Georgia in their development (especially in the context of integration into the tourism sector) in two dimensions: promoting services and improving capacity for blue economy market integration.
Within the framework of the project, an exhibition on blue and green innovations, products and services will be held with the participation of companies that will present digital, technological and innovative products and solutions in the field of maritime sectors, tourism, resource management, urban environment (planning and design). Thematic conferences on intelligent specialization in the blue economy will also be organized within the framework of the exhibition.
Project "Digital Blue Economy and Innovation Acceleration Network" DBFP No. 101077599 — DBAN is implemented with the financial support of the Program "Natural Resources, Climate, Sustainable Blue Economy and Clean Energy" of the European Maritime, Fisheries and Aquaculture Fund 2021-2027 Mr.